Empowering the Shift: From Manual Claims Processing to Focusing on Risk Mitigation and Prevention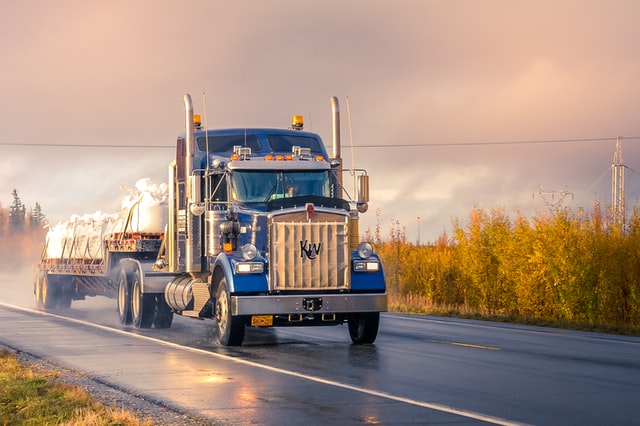 As a third-party logistics provider, moving goods around the globe involves inherent risks, to employees who are handling the products, risks to customers should anything happen to those products in transit, and risks to the company's property. It is therefore critical to have a robust system for reporting, documenting, and tracking near misses, incidents, and claims wherever they occur in the world.
With an overall corporate goal of optimizing distribution networks, this company's risk management team is focused on ensuring all potential risks are minimized and incidents are effectively managed in order to lessen any negative impact to the company, its employees, and its customers. With more than 50 million square feet of warehouse and distribution space, 4,000 tractors, and 9,700 trailers, mitigating risk and efficiently handling incidents are no small feats.
This logistics company's risk management team decided to replace the database they had been using to manage claims and incidents several years ago. While it had been designed specifically for the team's needs at the time, it was only accessible by those located in the corporate offices. When any risk, safety, or security incident occurred, the employee involved was required to phone the risk management team to report the incident. Not only did this take people away from their jobs, it also meant that the risk management team was spending most of its time logging incidents.
Furthermore, the former system offered little ability to report on incidents. Given the team was managing approximately 5,000 incidents each year, building any sort of meaningful report was a long, manual process. "The system we were using was too labor intensive for my team and too cumbersome for those not working at corporate," shares the company's Director of Risk Management. "It was slow and ineffective, and it lacked any ability to track, report, or trend the data. We needed a more modern solution that would eliminate this ineffective use of time and ideally position us to reduce company-wide risk."
Implementing a Company-wide, Web-based Incident Reporting Solution
The risk management team selected CIP Reporting's incident-reporting solution to manage claims because the solution included critical features that they were looking for:
"We needed a solution that would mold to our needs and would be able to change as we change," continues the Director of Risk Management. "CIP Reporting was the only solution we found that fit this bill."
Achieving Quantifiable Results
With CIP Reporting, this company's risk management team has been able to shift its focus to preventative measures directed at reducing claims, incidents, and losses. It has also lessened the burden on employees submitting claims.
Specifically, CIP Reporting has enabled this company to:
"CIP Reporting has enabled my team to focus on what's most important: minimizing risk," concludes the Director of Risk Management. "CIP Reporting is a solution that works very well for us today and has the ability to evolve with us as we continue to grow as an organization."