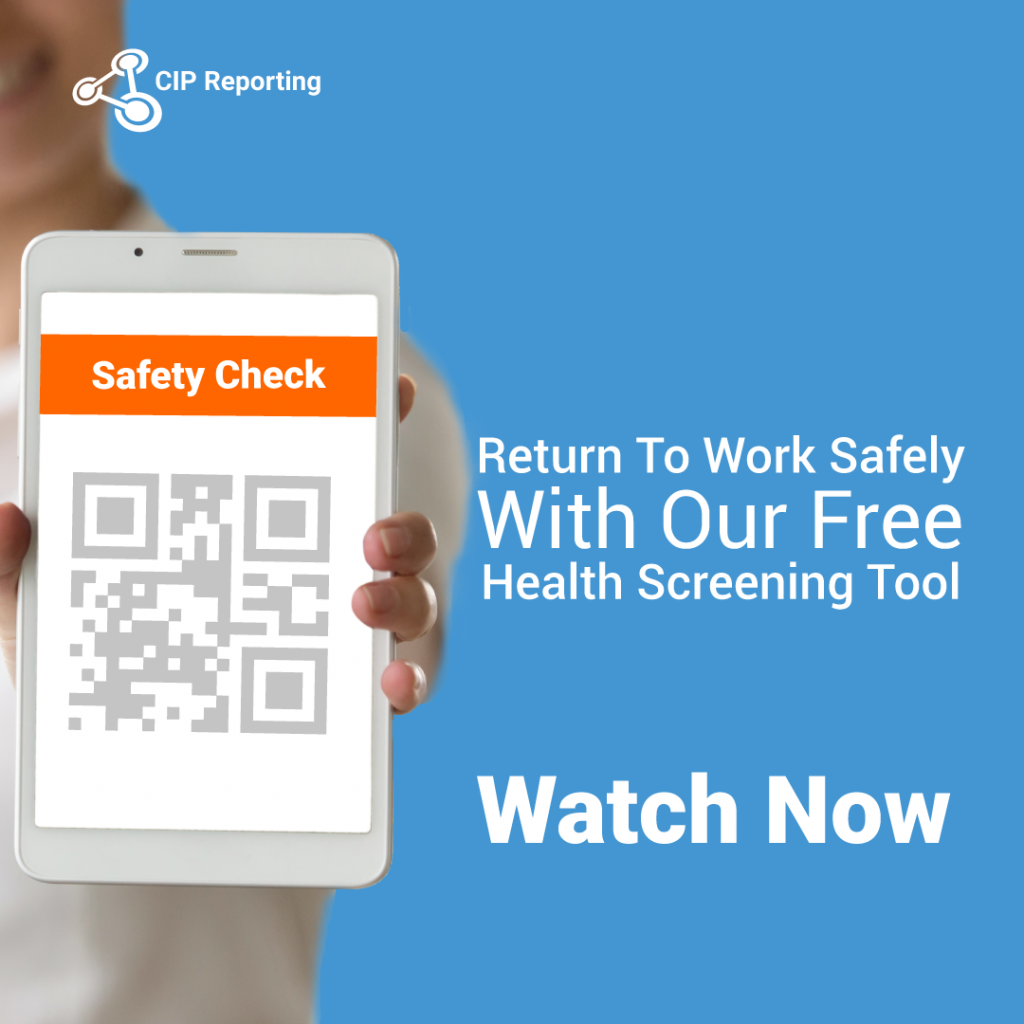 Now—when things seem to be returning to normal—it's more important than ever to ensure we don't let our guard down. We must uphold our safety measures— measures that today require a unique and modified approach.
Register now to watch this short 13-minute webinar to hear from Jason Riffel, CIP Reporting's COO and CTO, how our free Health Screening Tool can help your organization achieve a safe and controlled return to work.
You'll see how this free tool makes it easy to:
Interested in learning about CIP Reporting's Risk Management Solution? If so, click here. for additional information.