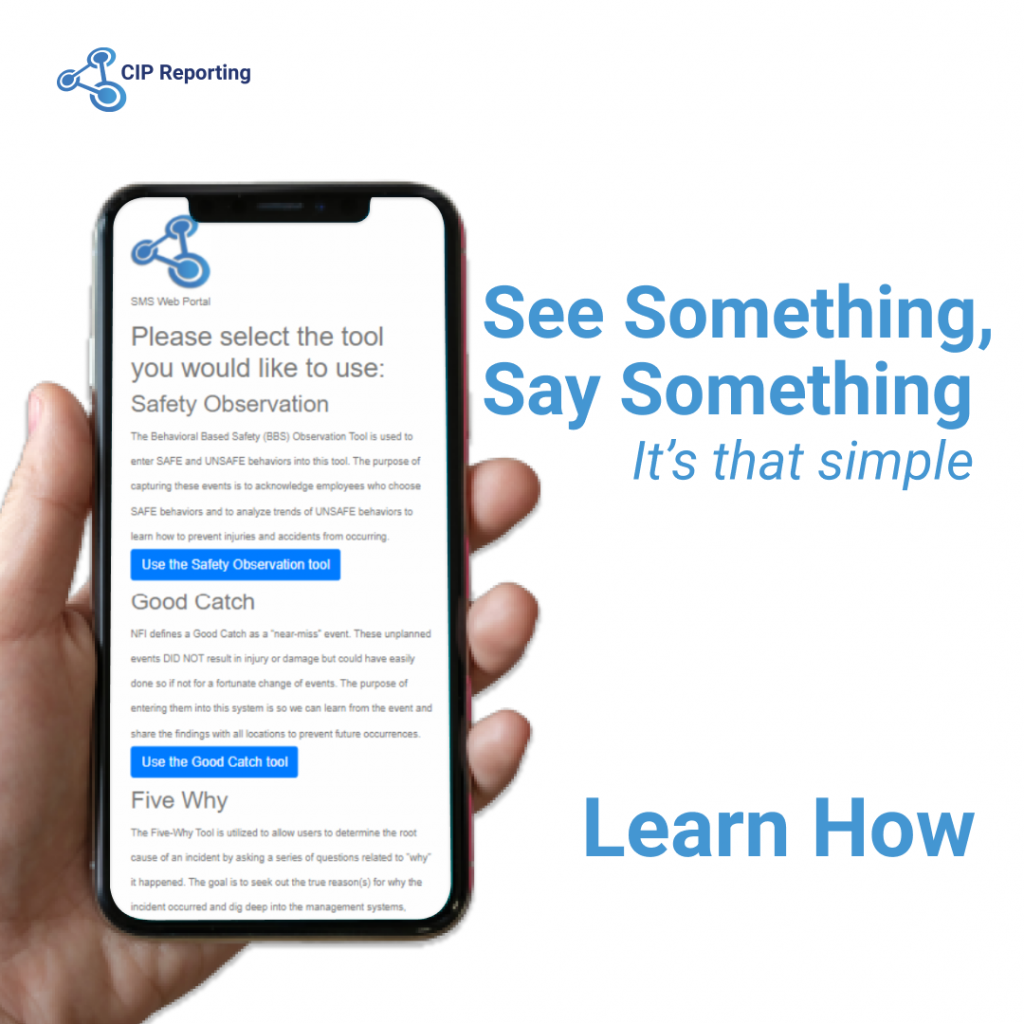 For safety managers overseeing highly dynamic work environments, our See Something, Say Something tool will improve your culture of reporting by offering your employees an easy and quick way to report kudos, near misses, and incidents with just a simple text message from their device of choice.
Plus, given this tool doesn't require any new infrastructure or software, it can be deployed in seconds, requires little effort to manage, and will not impact your compliance portfolio.
You'll see how this solution makes it easy to:
Interested in learning about CIP Reporting's Risk Management Solution? If so, click here. for additional information.